(On FP my name is MamaBear but due to my long tag line, it is currently shorted to my alias of MaBe)
My wishes are in
bold
to make viewing easier at a glance. Thank you! and MERRY CHRISTMAS!!!
I would love to receive:
--------------------------------------
tags
I love to have different tags (especially season/holiday tags) to wear (NOTE I am currently in a battle with stage 4 color cancer and would like a mini dark blue awareness ribbon included in the tag (somewhere small, doesn't need to take over the tag) OR permission by artist for me to add a small blue ribbon
--------------------------------------
large art
My fursona is a mama bear
click here for my fursona ref
((please note - the dreamcatcher lines appear pink but they are the SUPPOSED to be the same color purple as the feathers.....see color chart legend at the top of ref.))
I am a mama bear and would just adore art of my fursona with her three cubs (girl oldest, boy middle, girl youngest). (addt'l ideas) I also love nature, snowy scenes, forests, waterfalls, running water (streams) things like that. This art could even be the banner art I use for my kennel or it could be just regular large art I can use on my desktop computer wallpaper.
Ideas if you choose to do art with my fursie and three kiddo cubs - additional info on them:
Oldest girl cub - loves drawing, anime
Middle boy cub - loves racing, mechanics, outdoor adventures
Youngest girl cub - loves computer games
---------------------------------------
Years ago, I lost a beautiful art piece when my computer crashed. Nothing can replace it, but I think of it often and would greatly enjoy another piece similar.
My desire would be to have a
large art piece for my desktop wallpaper on my computer
. Something along the lines of the inside of a cozy family room with either a brick or stone lit fireplace, maybe a comfy armchair, definitely a decorated lit christmas tree and the snowy window to the outside showing a snowy night scene. It could even be from the outside looking in ..... maybe a stone front home or even a log cabin.
Yeah I know that is detailed, which means more than likely not happening, but I figured there was no loss in putting it down here. After all, this IS a wish list.
---------------------------------------
I would love to decorate my kennels again. Sadly, when coding changed years ago, I lost my touch and due to poor health (memory slips), I have so far not been successful in relearning how to code layouts. So my request is for
manip or drawn kennel banners
OR I could create the banners/layouts and if someone would either
code my layouts
or
teach me how to code my layouts
The banners could include the dogs I raise - 1st kennel - Australian Shepherds, English Foxhounds and Rhodesian Ridgebacks -- 2nd kennel Irish Water Spaniels -- 3rd kennel Great Danes or the banners could be from the above idea of my fursona with my cubs in a forest scene.
****Note, only one of my kennels is elite so there would need to be consideration made to have the ads not interfere with the layout and not have the layout interfere with the ads.****
Finally
characters, character ref sheets, character tags
are always fun gifts too
Thank you for considering my wish list and Enjoy the season!!

MaBe

Gift Giver (I've given 1-5 gifts!)





Posts

: 9


Join date

: 2018-12-03



Hope you have a merry christmas


__________________________________________________
celestial canid wishes you a merry Christmas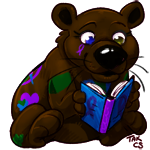 Happy Holidays!!
Thank you Chakra and Aantlers....I LOVE them!!

MaBe

Gift Giver (I've given 1-5 gifts!)





Posts

: 9


Join date

: 2018-12-03





Similar topics
---
Permissions in this forum:
You
cannot
reply to topics in this forum